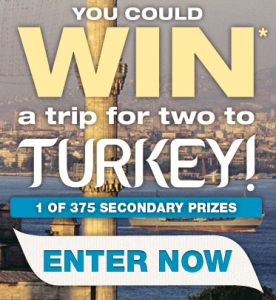 Turkey is an amazing and beautiful travel destination, but often falls to the waist side for most travel goers. The landscape, rich culture and delicious food is not to be ignored! Zabiha Halal is giving you the chance to win a trip for two to Turkey. There are also 375 secondary prizes that are up for grabs too!
That new year's resolution to travel more and experience life? It looks like this is the perfect chance to do just that, and a great break from the kids.
This contest closes on January 31st.
Cheers,
Alicia