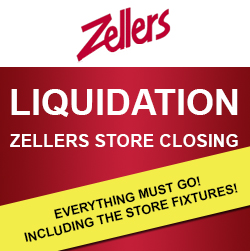 Are you still in the mood to save big even though boxing week is over? Or maybe you just need to pick up some stuff for the house like cleaning products?
Zellers is closing a tonne of their stores so everything must go, even the store fixtures! If you are interested in some serious savings, click on the link below to see if a store near you is closing.
Zellers is a great place to get my favourite items for great prices so I'm sad to see the one near me close down, but this does mean even more serious savings!
Cheers,
Alicia