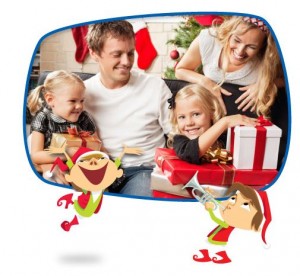 Have your kids made their Christmas list to Santa yet?
That means it's time to head over to Toys "R" Us and pick up that hot new toy they saw on YTV the other day that all the other parent's will be getting for their kids this year.
Wouldn't it be nice to just WIN that Christmas wish list instead of fighting your way through the mall?
Toys "R" Us is giving away a Christmas wish list valued up to $1,000!
Also, when you enter you will have a chance to instantly win a $25 Toys "R" Us gift card or a Hasbro Prize Pack valued up to $100!
Now that is a great way to have a Merry Christmas.
Cheers,
Alicia