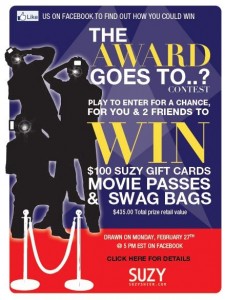 How would you like to go on a shopping spree with you and two of your favourite ladies?
Sounds like fun, doesn't it!?
Enter for your chance to win $300 worth of Suzy Shier gift cards ($100 each), Movie Passes and a Swag Bag!
I like that! 😉
This Contest Closes on February 26.
Cheers,
Alicia