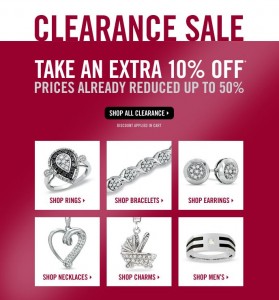 Need a friendly reminder to send to your hubby so that way you can get what you ACTUALLY want for Valentine's Day this year?
Right now Peoples is having their Clearance sale where you save up to 50%! Plus for a limited time you can save an ADDITIONAL 10% off the already reduced prices!
So earrings, bracelets, rings, necklaces, now is the time to start shopping ladies!
Cheers,
Alicia