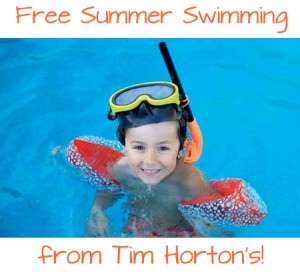 Tim Hortons is doing a lot more than selling fresh coffee these days. Now they're sponsoring a Free Summer Swimming program.
Click the link below to see the full list of locations. Since capacity restrictions apply, I'd probably call a location ahead of time to make sure they have room for me. I recently moved to a new place, and no longer have easy access to a swimming pool. So this will be nice to take the kids when it's hot outside!
This offer ends on August 31st.
Cheers,
Alicia
Splash Into Summer with Tim Hortons