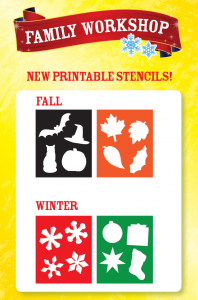 Planning on making a pie this weekend?
Add some creativity to the crust with some help from Tenderflake's Fall and Winter stencils.
They have Halloween themed stencils so you could put bats or cats your your pies!
Just print out the stencils and cut out the images. Then use the stencils to cut out the images on a rolled out pie crust. Place the cutouts directly on the pie and before baking. Vola!
*You can find the detailed instructions on the left hand side of the page under Printable stencils*
Cheers,
Alicia
Add Some Character to Your Pie