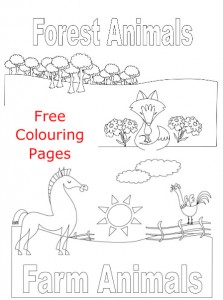 The cow goes moo, the horse goes neh, the pig goes oink. I remember the days of teaching my kids all about different animals and seeing how excited they got when I showed them pictures!
Here's a great freebie that both you and them will love!
Print free colouring pages of farm and forest animals.
Cheers,
Alicia
Print Your Farm Animals Colouring Pages
Print Your Forest Animals Colouring Pages