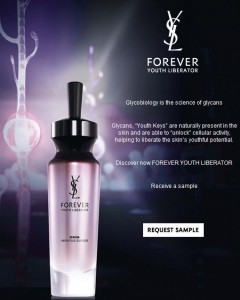 Here is a great sample from Yves Saint Laurent!
Request a free sample of YSL Forever Youth Liberator to increase youthful activity in skin cells and get a more youthful appearance.
Just "Like" Yves Saint Laurent Fragrances & Beauty on Facebook and submit your request for this freebie!
*Note: Make sure you change the country to Canada EN on the top left side of the page.
Cheers,
Alicia