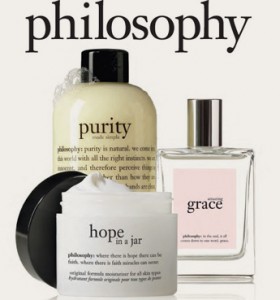 I have been wanting to try the new Philosophy products for a while but I didn't want to spend the money on something I didn't know if I liked or not.
Well here is your chance to try 2 free samples of Philosophy at the Shoppers Drug Mart beautyBOUTIQUE with this voucher!
Just present this coupon and claim your samples while quantities last.
With names like Purity, Grace and Hope in a jar, how can you go wrong?!
Cheers,
Alicia
Print Your Shoppers Drug Mart Sample Voucher