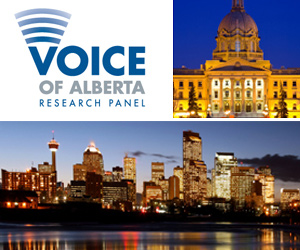 I think it's important to take every opportunity to share your opinions about issues that effect you and your community.
That's why when I found Voice of Alberta I knew I had to join!
Voice of Alberta Research Panel is a new online community that lets Albertans who are interested in shaping the future of their communities share their opinions on political, business, and social issues.
Also, when you join you will have a chance to win 1 of 5 prizes of $200 cash!
Any extra money would come in handy for my growing family!
Cheers,
Alicia
Become a Voice of Alberta Member