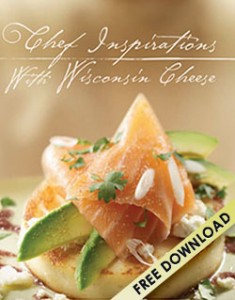 What's your new year's resolution?
Mine is to stay in and cook more elegant meals. With little ones running around it's not always easy, but I want to start enjoying "grown up" meals with my husband after they are gone to bed.
With the "Chef Inspirations" free recipe e-book gourmet cooking is possible from your kitchen.
I can't wait to try the Wisconsin Blue Polenta recipe! What about you?
Cheers,
Alicia