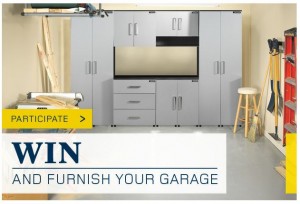 We have a very small driveway, so unless I want to park my car on the street, we need to use our garage for my car, so it's important to make sure it is clean and organized.
This contest from RONAMAG would help! Enter to win a storage set for your garage worth over $900!
This would be great to store all those summer toys that the kids love to play with!
This Contest Closes on June 20.
Cheers,
Alicia