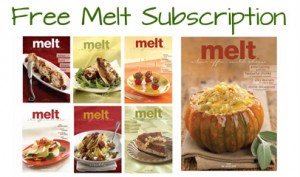 Are you running out of cooking ideas in the kitchen? It's time to get out of that spaghetti and tomato sauce rut and into the gourmet style.
TreStelle has three magazines and you can sign up to get all of them (or just the ones you are interested in!). You can also let them know about the main things you are interested, letting them cater to you!
I get these magazines on a regular basis and I have to say they give me some pretty fantastic meal ideas!
Cheers,
Alicia