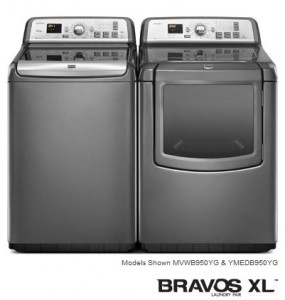 If your laundry machines make some type of unidentifiable sound or they seem to barely finish the load it might be time for a little update.
Enter now for your chance to win a Maytag washer and dryer set valued at $2,198. Maytag always has great products that I know are dependable and will last for years. That's why I'm signing up for this contest, and my washer and dryer have definitely seen better days!
Having babies means you are doing A LOT of laundry so a good washer and dryer is essential!
This contest closes on March 18th.
Cheers,
Alicia