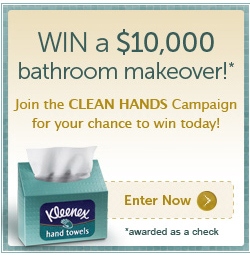 Since this is usually the first room see in when you wake-up in the morning and the last room you see before you fall asleep, it makes sense that this should be the most functional room in your house.
Kleenex want's to make that happen for you.
You could win a $10,000 Bathroom Makeover by registering on the Kleenex web site.
This Contest Closes on January 8.
Cheers,
Alicia
Win a $10,000 Bathroom Makeover