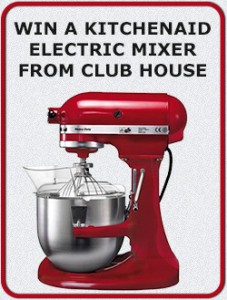 The KitchenAid Mixer redefines cooking with its 325-watt motor and 5-quart stainless steel bowl.
If you would like to win this state of the art mixing bowl, enter now for the chance to win one with Club House. Who says the baking has to end once the holidays are over? 😉 The kids will love all the extra goodies you'll be making!
This contest closes on January 7th.
Cheers,
Alicia