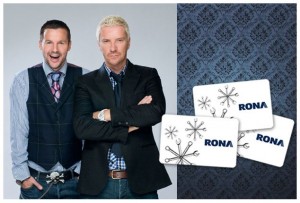 I really enjoy decorating my house, but sometime it's nice to have a professional's opinion.
This is a neat contest courtesy of RONA that will help you solve all your decorating debacles.
Enter to Win Colin & Justin's advice and $1000 for decorating!
I think I would redecorate my guest room if I won the money!
This contest expires on January 30.
Cheers,
Alicia