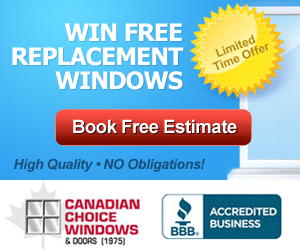 Are your windows whistling and howling, leaking and frosting? Well it sounds like you could use some new windows!
Check out Canadian Choice Windows and get a free No Obligation Quote and be entered for a chance to win free replacement of your windows!
The sooner you get those windows switched out the better for your energy bill, and the warmer your family will be!
Cheers,
Alicia