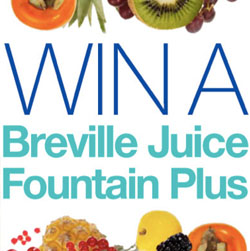 When I got my first Juicer, I couldn't decide whether or not to make spiced apple cider, so I mulled it over.
You could have your very own Breville Juice Fountain Plus Juicer if you win one of Home Outfitters' weekly All Juiced Up! prizes.
You know, when it comes to drinks, citrus fruit juices are always in the limelight.
This Contest Closes on April 26.
Cheers,
Alicia