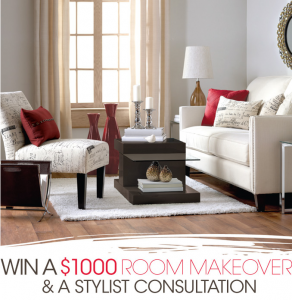 Wouldn't it be lovely if your family room looked like this? Instead of just admiring rooms like this from afar, now is your chance to win a $1000 room makeover compliments of Bouclair Home.
The best part is you will receive a style consultation so your room can be as trendy as the one in the picture.
My living room could definitely use some help since it is always littered in toys and it would be so nice to have someone show us some storage solutions. What room of yours could use a fix?
This contest closes on December 24.
Cheers,
Alicia