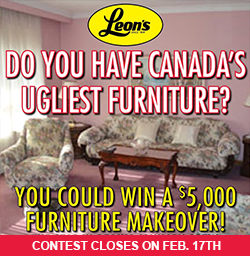 Does it feel like your living room is something straight out of That 70's Show?
Whether you have floral or velvet couches, Leon's wants to hear about it.
If you are lucky enough to be considered the owner of Canada's Worst Furniture, decided by Leon's, you will be able to win $5,000 worth of furniture for your home.
This Contest Closes on February 17.
Cheers,
Alicia