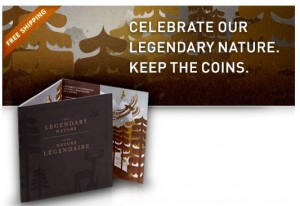 Do you or someone you know collect coins? Here is a great freebie to add to a collection!
Get a free Legendary Nature Coin collector card to commemorate the Centennial of Parks Canada.
Just "Like" The Royal Canadian Mint on Facebook to request yours!
This is just the collector card, it does not include the coins. If you add the coins, it would make a great gift to start someone's collection off!
Father's Day is still a few months away, but this is a great idea for dad!
Cheers,
Alicia
Request Your Free Legendary Nature Coin Collector Card