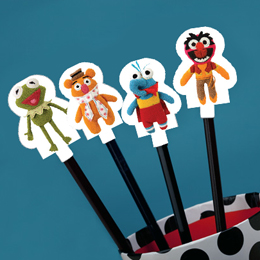 Looking for something FREE to entertain the kids?
I will be making these with my kids this weekend and they should have a lot of fun with them!
They're Muppets Pook-a-Looz Pencil Toppers! Instead of using them just as pencil toppers you stick them on Popsicle sticks and have puppet shows with them!
They're really easy to do, just cut them out and tape them on!
Pook-a-Looz are also guaranteed to make homework and school a little more fun!
Besides that they're super cute!
Cheers,
Alicia