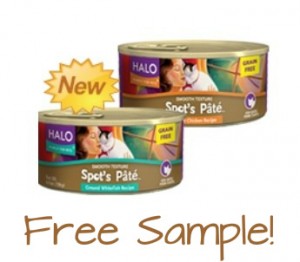 When it comes to your little furry friend, they deserve the best, especially when it comes to the food they are eating.
Halo Paté for cats is all natural, no rendered meats. If you would like to give your cat this delicious meal here is your chance to do it – for free!
Just 'Like' their Facebook page to get started! I don't have a cat but I have a friend who does, I will definitely be passing it on to her!
Cheers,
Alicia