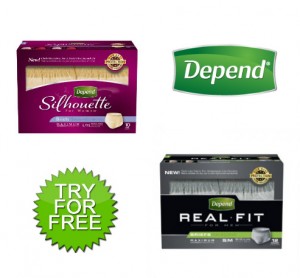 Do you or a loved one have issues with incontinence? Whether it because of aging, pregnancy or illness Depend has innovative products that are both protective and discrete.
Right now request a free sample of Sihouette for Women or Real Fit for Men.
Both products have maximum absorbency, odor control, slim side profile, cloth-like fabric, and an elastic waistband.
This is a great chance to try before you buy, so request your sample today!
Cheers,
Alicia