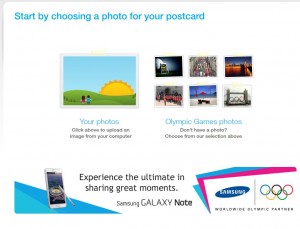 Samsung is offering you a chance to make a free photo postcard on their site.
Just upload a photo of your choice and add text and they will mail it to the address you choose.
I think I will send my mom a postcard of the kids since I haven't seen her in a while. 😉
This Offer Expires on August 31.
Cheers,
Alicia