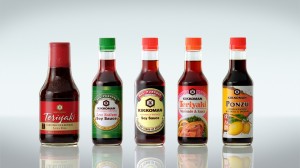 I started buying the Kikkoman soy sauce, and it really helps add that extra kick to my meals. For inspiration, I recently joined to receive their electronic newsletter. It's full of cooking tips, and free recipes that will help me come up with original ideas in the kitchen.
♨
If you're like me and sometimes (I'll stress the word 'sometimes') get tired of your own cooking, I suggest taking a peek at
recipes
from sources like these. They've all been tried and tested, and it really helps to put a
new spin on an old dish
every once in a while.
Cheers,
Alicia
Start Receiving Free Recipes From Kikkoman