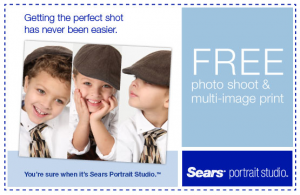 The age old saying is really true, kids grow up before you know it and all of a sudden they are off to college.
Capture those precious young moments thanks to Sears and their offer for a free photo shoot and prints.
Take advantage of the cuteness now because before you know it they are going to be saying 'moooom' (accentuate the o's with attitude) and asking to borrow your car!
This coupon expires on March 31st.
Cheers,
Alicia
Get Access To Your Sears Coupon Here