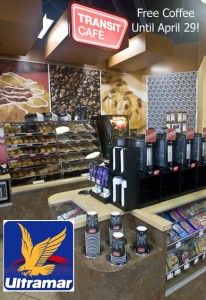 I stop to fill up at Ultramar often but I normally don't go inside. Well right now, Ultramar is giving you a reason to check out their Corner Store inside of the gas station.
Stop by any Transit Café and get a free 355ml coffee!
They have a wide selection of 100% Arabica coffees. I can't wait to try it out!
This Offer Expires on April 29.
Cheers,
Alicia