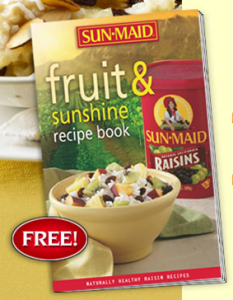 Are you getting tired of those same old blah meals? Your taste buds are clearly not satisfied with the lack of flavour in the foods your eating.
Download your own Free Sun-Maid Fruit & Shine Recipe Book here, it's filled with great meals that incorporate those deliciously sweet raisins.
Not only will your taste buds be dancing with joy over this free cookbook, but your body will be satisfied in knowing you are eating wholesome, healthy food too!
Cheers,
Alicia
Download Your Free Fruit & Shine Cookbook Here