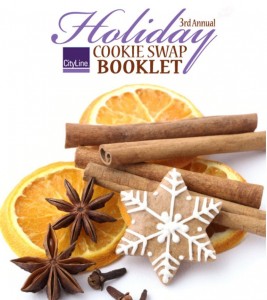 Every year I always test out a couple of new recipes during the holidays in search of adding good ones into the regular rotation.
I found this great booklet of cookie recipes from CityLine's Holiday Cookie Swap that I thought I would share.
There are over 30 cookie recipes to choose from, so whether you are feeling Ginger Sparklers or Chocolate Filled Bonbons, you are in the right place!
So you could either print this or download it as a PDF to use it on your laptop or tablet in the kitchen.
I think I am going to try the Hot Chocolate (Chip) cookies!
Cheers,
Alicia