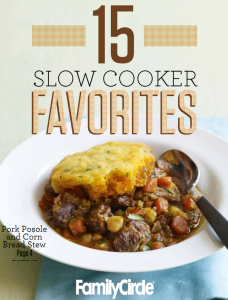 If you are looking for those easy meals that are great for your family, help is on the way!
Family Circle has a free printable slow cooker recipe book available on their Facebook page!
Just "Like" Family Circle on Facebook to get access to this great cookbook.
The nice thing about slow cooker meals is you can leave them to cook themselves, so you don't have be over the stove and watching the kids at the same time!
Cheers,
Alicia