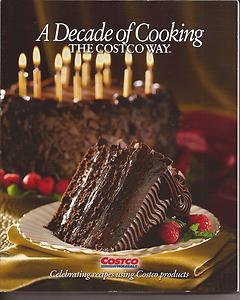 Are you getting tired of having the same meals day in and day out? Whether you are having family over or just want to spice things up for your usual meals, now is the chance to get creative in the kitchen!
I have a recipe book brought to you by those from Costco. It has over 240 pages of recipe ideas ranging from breakfast to deserts.
There are some really creative and innovative recipe ideas in this book, a lot of things I had never heard of! I can't wait to make the mini carrot cheesecakes I came across.
This is a great project to try while you are on maternity leave. You never know, some of these recipes could end up in your regular meal rotation.
Cheers,
Alicia