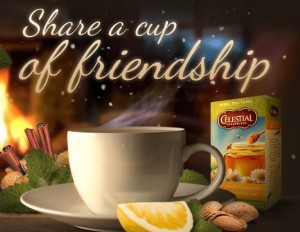 I've never been much of a tea drinker myself but free samples of teas always come in handy when we have company over.
Fill out a request form to order free samples of Celestial Seasonings Herbal Teas! You also have the option to share this offer with a friend!
I wonder what flavours will come in the mail? I guess I will have to wait and see!
Cheers,
Alicia