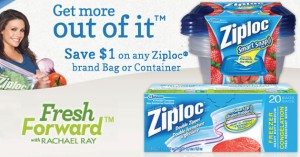 Keep your food fresh and your fridge organized with Ziploc!
Like their Facebook page and print a coupon to save $1 on any Ziploc brand Bag or Container!
I am all about being organized, and these containers help. I usually chop my veggies and have them ready to go in my salads, wraps, or stir fry's!
Cheers,
Alicia