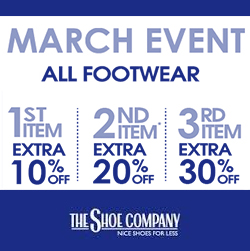 Get ready to save on shoes! The Shoe Company has a coupon valid on ALL their footwear, and we wanted to share it with you.
The 1st item is 10% off, the 2nd is 20% off, and the 3rd is 30% off.
I want to go shoe shopping right now, don't you?
These Coupons Expire on March 19.
Cheers,
Alicia