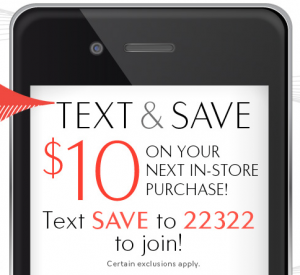 The Bay knows that us moms are always on the go, so they are constantly thinking up great new ideas to help us shop more efficiently.
Their latest offer is their easiest way to save. When you text SAVE to 22322 you will automatically receive $10 off your next purchase!
This is perfect if you are half way to the mall and decide you want to stop in at The Bay for a little shopping.
Cheers,
Alicia