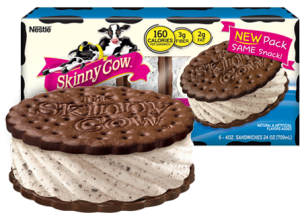 I got hooked on the Skinny Cow ice cream sandwiches when they released their last set of coupons, so I am looking forward to having more in my freezer for those days where you just have to have something sweet but don't want to pack on the pounds!
Right now if you "Like" Skinny Cow Canada on Facebook you can get a printable coupon to save $1.00 on any multi-pack!
Also, if they reach 110,000 fans then they will sweeten the deal!
I hope it's a free box! *crosses fingers* 😉
Cheers,
Alicia