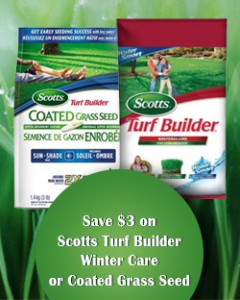 Prepare for a healthy lawn next year, but giving your grass the nutrients it will need for the winter.
"Like" Scotts Miracle-Gro Canada on Facebook and save $3 on Scotts Turf Builder Winter Care and Coated Grass Seed.
I can't wait to see what my lawn will look like next spring after this winter treatment.
Cheers,
Alicia