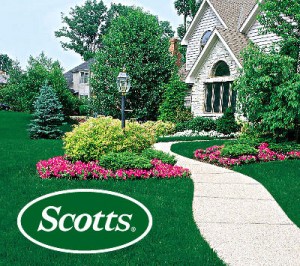 My little ones love to help me in my garden! So when the weather was nice this weekend, we took the chance to do a clean up the mess that winter left behind!
If you need to stock up on your lawn and garden supplies, print off these great coupons from Scotts Miracle-Gro!
Save $10 on Scotts EcoSense Weed B Gon 1 L Concentrate, Save $4 on Miracle Gro expand'n Gro Compressed Planting Mix, Save $3 on Miracle Gro Shake'n Feed, Save $3 on Scotts or Morning Melodies Wild Bird Food and Save $4 on Scotts Turf Builder Coated Grass Seed.
Just "Like" Scotts Miracle Gro-Canada on Facebook to print your coupons!
These Coupons Expire on September 30.
Cheers,
Alicia
Print Your Scotts Miracle-Gro Coupons