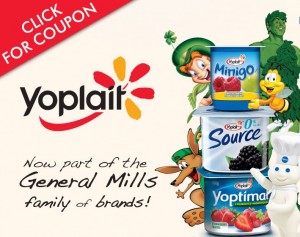 I always make sure that I have a package of Source yogurt in my fridge because it makes a great snack any time of day.
"Like" Life Made Delicious on Facebook and save up to $1.50 on Yoplait Yogurt products through Save.ca coupons sent through the mail.
Grocery coupons are some of my favourite because they are things that I would be buying anyways!
Cheers,
Alicia