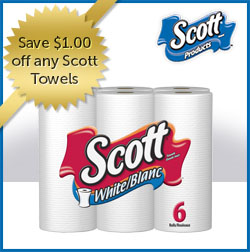 We go through a lot of paper towels around here, I would imagine that you do too!
This coupon saves you $1.00 on any Scott Towels.
Did you know that you can put these in your green bin when you're done with them?
I just realized that, every little bit that we can do helps:)
So, now you can save a couple of bucks and make an effort towards helping the environment too!
Cheers,
Alicia