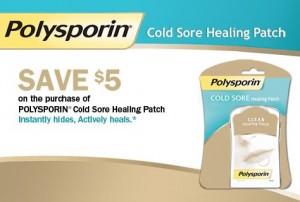 Embarrassing cold sore getting you down?
Try Polysporin Cold Sore Healing Patch you can instantly hide and actively heal it in just one simple step!
To make it even better print a coupon now to save $5.00 off your next purchase and don't have to worry about those embarrassing cold sores again!
Cheers,
Alicia