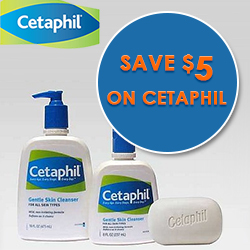 Keep your face looking flawless and fabulous with Cetaphil!
Save $5 on Cetaphil's new Dermacontrol face cleaner and moisturizer. This is great for those who have oily skin, and as an added bonus it protects us from those harmful UV rays!
Cetaphil is my go-to face cleanser so this coupon is extra handy.
Cheers,
Alicia