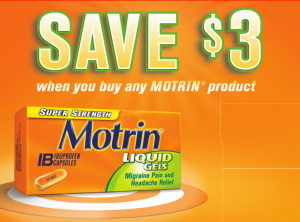 Here you can save $3 on any Motrin product so you can keep going with your busy day.
I really like their Super Strength Liquid Gels. They go down smoothly and act fast which is important for when I have a baby to take care of.
This Coupon Expires on February 28.
Cheers,
Alicia