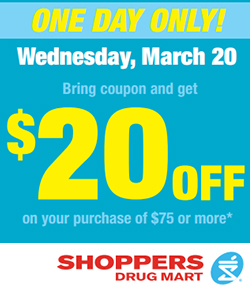 Do you need diapers for your little one, makeup for yourself or some basics like bathroom tissue and laundry detergent?
Head over to Shoppers Drug Mart with this coupon and save $20 when you spend $75 on March 20.
Now that is a great way to add up the savings on the things you need anyways.
This Coupon is Only Valid on March 20.
Cheers,
Alicia