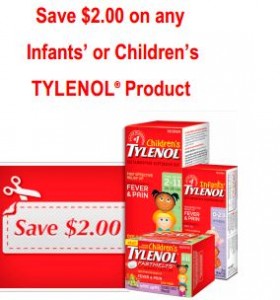 Seeing your little one in bed with a cold is a heart-wrenching experience.
They look up at you and want you to make it all go away. Well maybe you can!
Save $2 on any infants' or children's Tylenol product and help them get back to professional mess-making!
This Coupon Expires on December 31.
Cheers,
Alicia