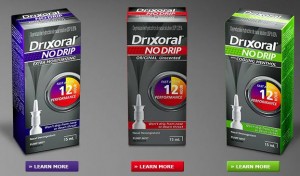 ♫ I can breathe clearly now, thanks to my nasal spray. ♫
Is a cold or allergies preventing you from breathing clearly? Try Drixoral fast acting, 12 hour, no drip nasal spray!
Right now you can print a coupon to save $2.00 on ANY of Drixoral's products.
Can you smell the savings?
This Coupon Expires on December 31.
Cheers,
Alicia