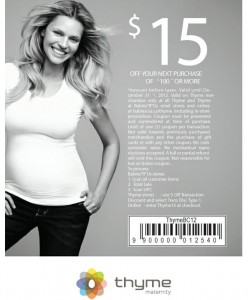 Calling all moms-to-be! In between all the running around baby proofing the house, painting the nursery and picking up toys for the little one on the way, head to Thyme Maternity for some great deals!
Right now you can save $15 when you spend $100. So don't forget to take care of yourself during the pregnancy! It would definitely make those cramps and cravings more bearable!
This offer ends on December 31st.
Cheers,
Alicia